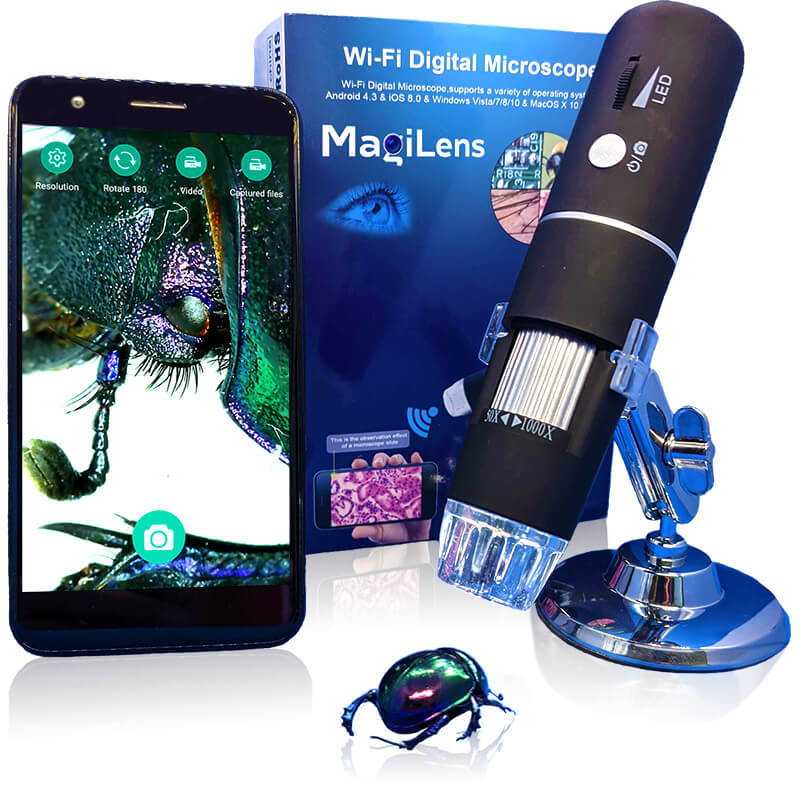 WiFi Portable Microscope Camera
Discover The Micro-World Anywhere
An all-age fun and educational tool for capturing amazing images and videos in microscopic detail. On any smartphone, PC, Mac or tablet.





Get Ready To Explore The Unseen
If you are a science and nature lover and are curious to explore the world around you, then MagiScope is perfect for you.
Just pair it with an app and start to observe the micro-world wherever you are. Wirelessly, on any device.
Ideal for thrill seekers of all ages who want to cultivate their interest in learning and exploration.
More Than A Portable Microscope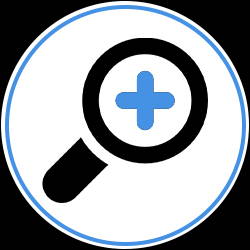 For looking at the smallest details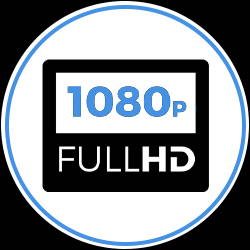 With 8 adjustable LED lights to provide excellent detail and optimal clarity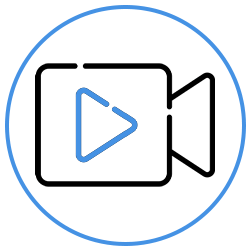 Taking an image or a video is as simple as tapping a button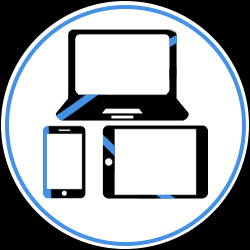 Works with any PC, Mac, tablet and any iPhone or Android smartphone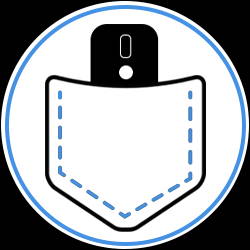 Lightweight and small size for taking it with you everywhere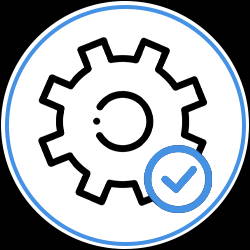 Just pair it with an app and start to observe
Rechargeable long lasting battery for all day use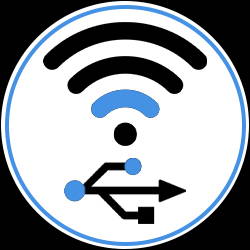 Connects via WiFI to phone and tablet, via USB to computer
See The World At 1000x Magnification
Can you imagine how much of our world we miss? There's a whole microscopic world out there that we never see.
Get access to it wherever you go and satisfy your curiosity with this handheld microscope! Have fun re-experiencing mundane objects, learn about the world we live in and nature that we take for granted.
Everyone should get more in touch with the micro-world!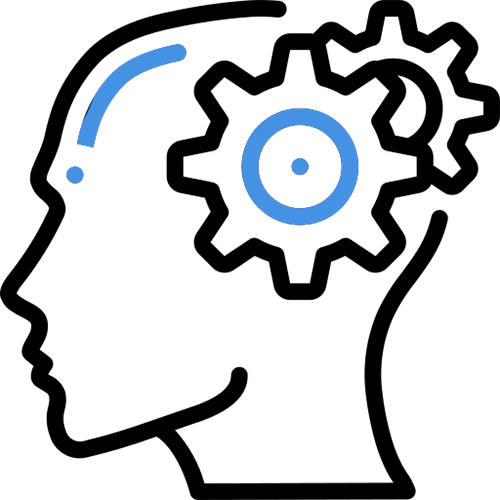 Stimulate learning interest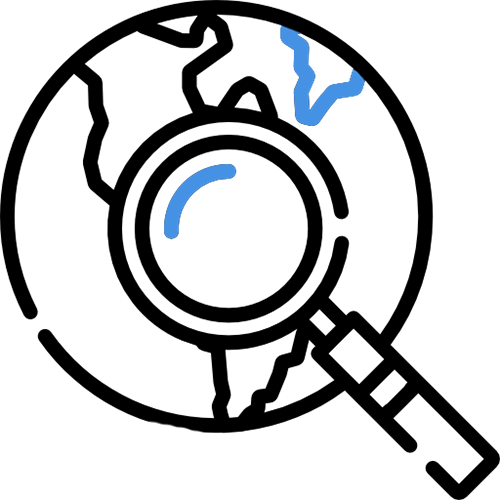 by exploring any surface or object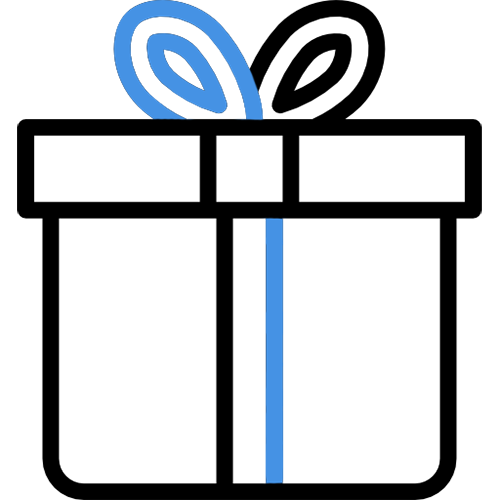 for science and nature enthusiasts and young learners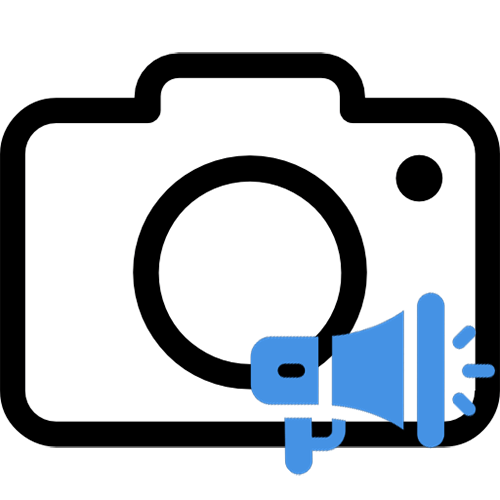 with others, It's never been easier
Feel Like A Real Scientist
Discover Micro-Wonders Never Seen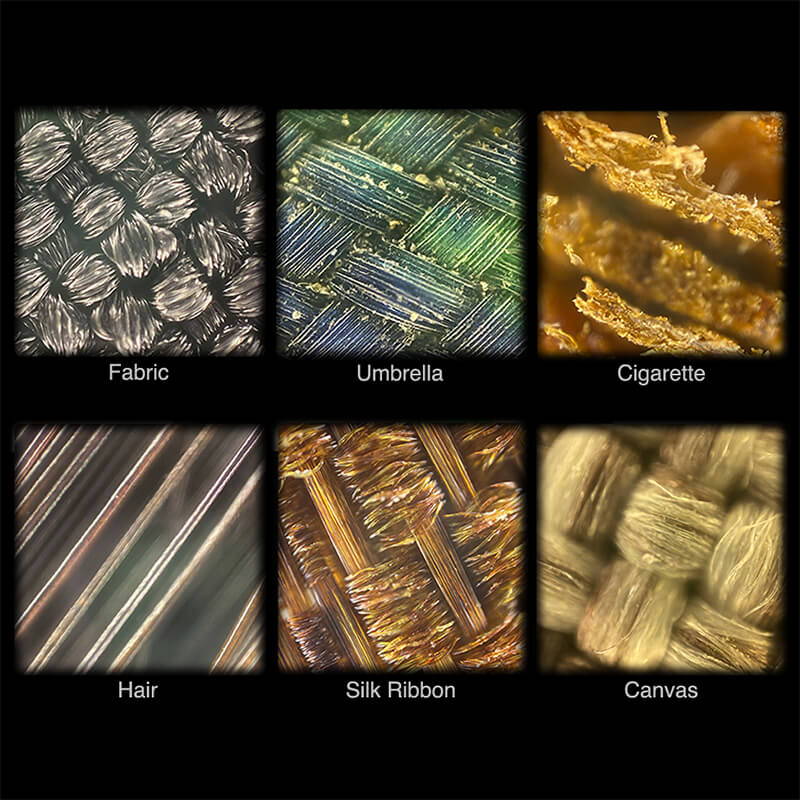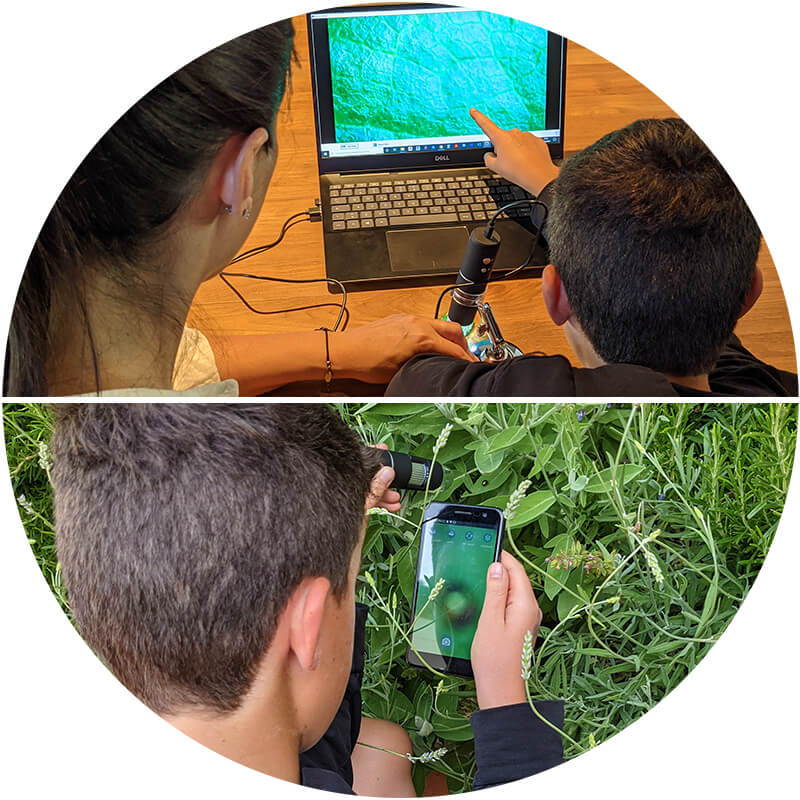 A useful tool for learning, for both kids and adults. It gives you a great opportunity to share educational fun with your friends or family and spend time exploring outdoor.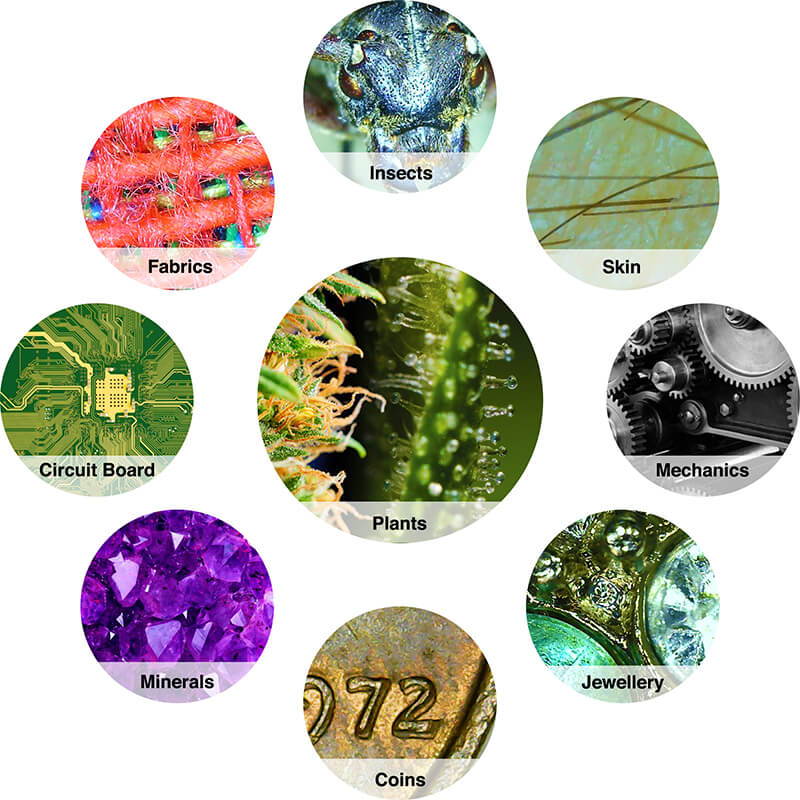 Ideal for inspecting coins, plants, insects, skin, fabrics, circuits boards and much more. The applications are endless!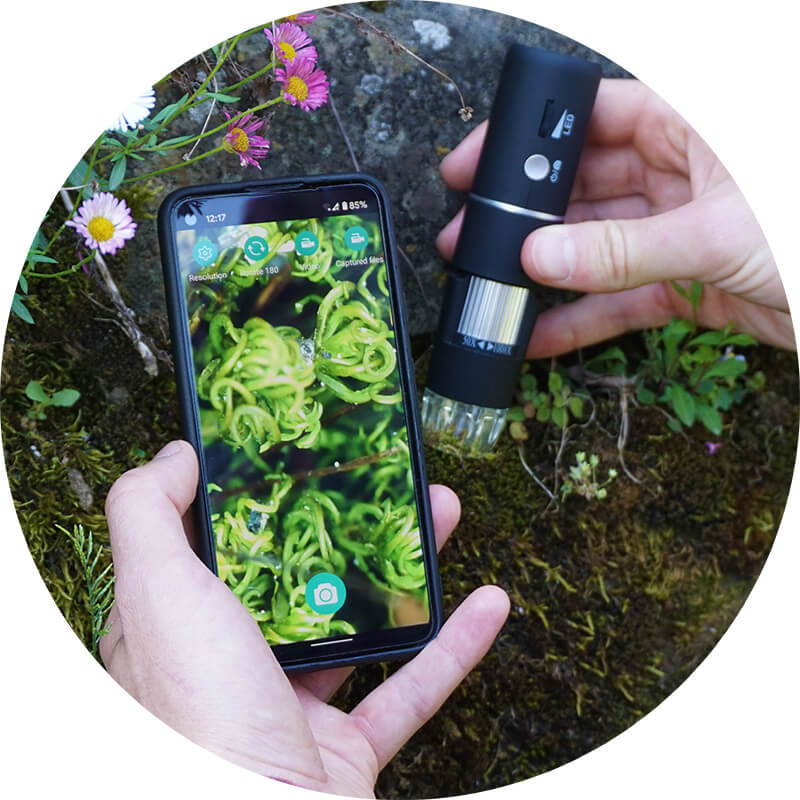 Bring MagiScope with you on your outdoor trips and take Full HD photos and videos on the go as you look through the scope.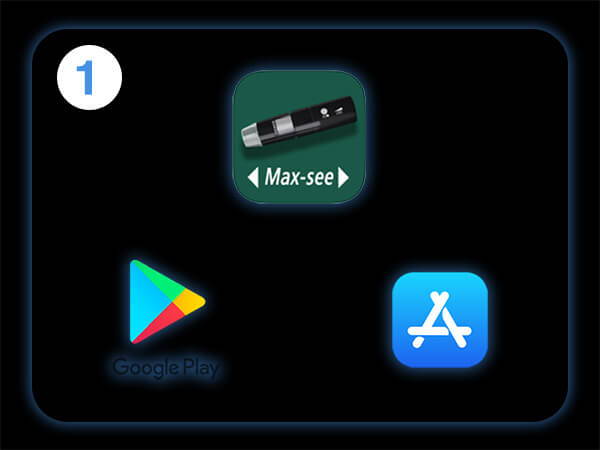 Download the recommended App for your device (see below for links & recommendations)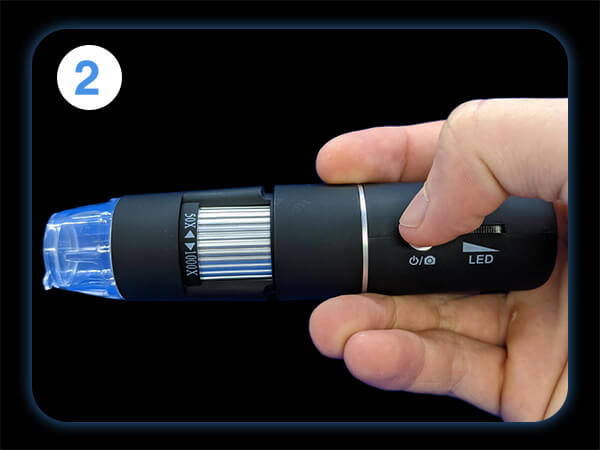 By pressing and holding the power button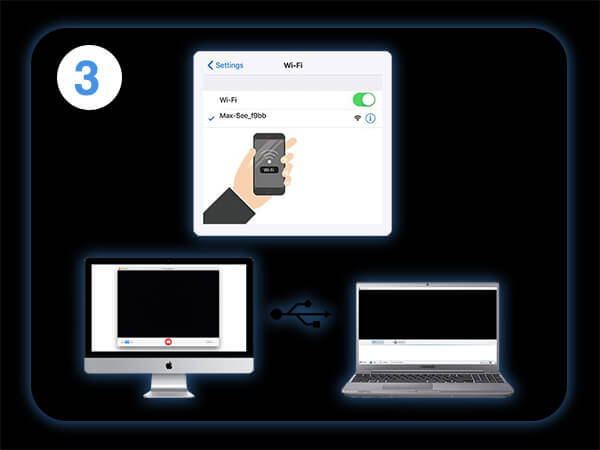 To WiFi or via USB according to the device of choice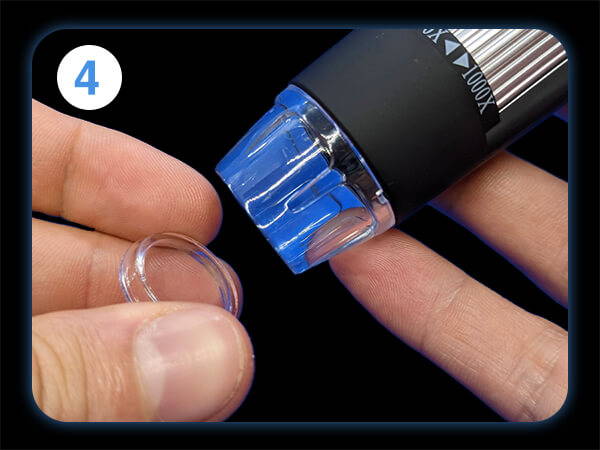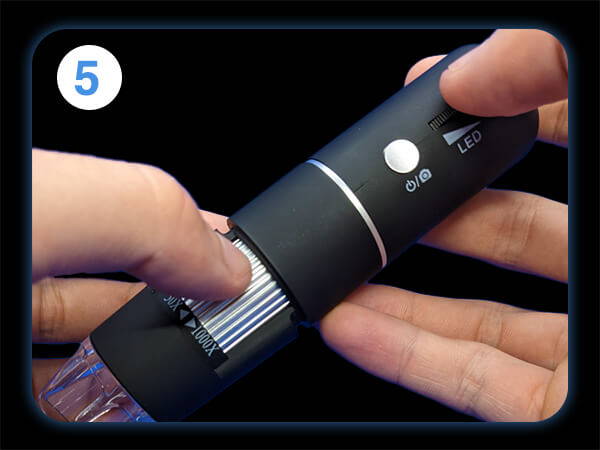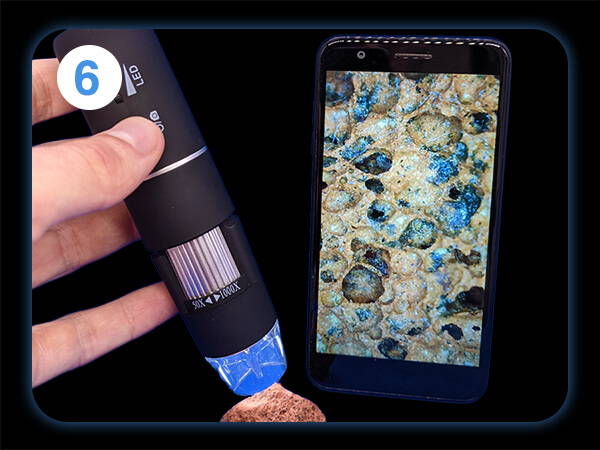 And start to explore or capture photos and videos of everything you want!
3 Reasons You'll Love MagiLens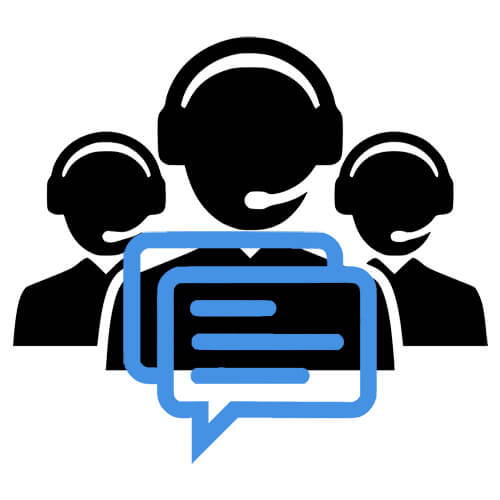 24/7 Customer Satisfaction
Contact our helpful customer support team using the contact form, or sending an email at support@magilens.com.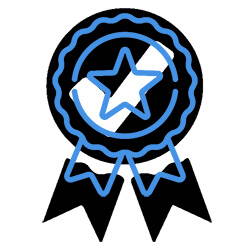 30 Day Money-Back Guarantee
We're so confident that you'll love MagiScope, we'll stand behind our product with a 30 days money-back guarantee!
Express Worldwide Shipping
Most orders arrive in 4 to 8 business days worldwide. Depending on your location, your order could arrive even quicker.